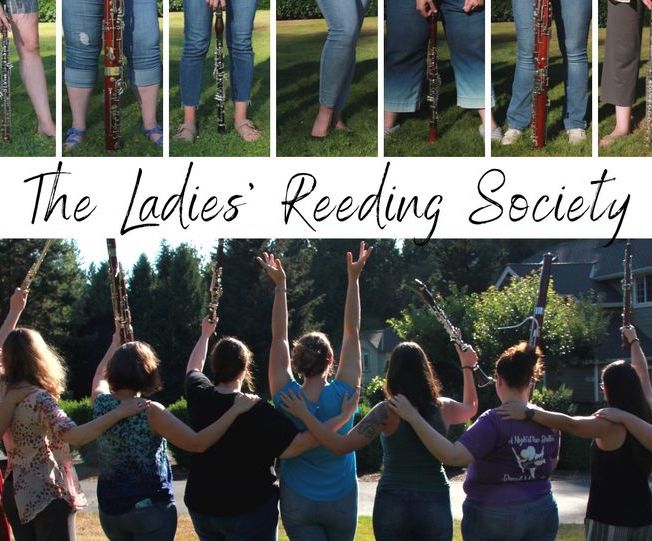 Soundscapes: Ladies' Reeding Society
The Downtown Events Center (DEC)
Elizabeth Crawford, Bassoon, Moosman Artist
Kristen Bull, Oboe
Allison Andersen, Piano
Join us for an evening of drinks and hors d'oeuvres as The Ladies' Reeding Society uncovers secrets in the music through an exploration of sound from Urban Classical to Celtic Italianate. Downtown Events Center. Early bird pricing until 5 pm April 5th. $40 at the door.
Marie Félicie Clémence de Reiset was an aristocrat, and though her family was full of artists, it wasn't suitable for a young lady of her caliber to be a composer. So she composed in secret. But her music remained anything but secret.
What exactly do cats do while the people are away? John Scott described The Secret Life of Cats as music "about…well, just what it says! Imagine what cats are like when no one is in the room."
For centuries, alchemists tried to solve the great secrets of nature. Many combined the elements seeking the answers. For Roma Cafolla, her effort to uncover these mysteries is intertwined in a mix of Celtic and Italianate melodic and magical sounds that delves into nature's mysteries. 
Get Tickets