Black Swan Violin Soloist Timothy Fain Joins Idaho Falls Symphony for The Art of the Violin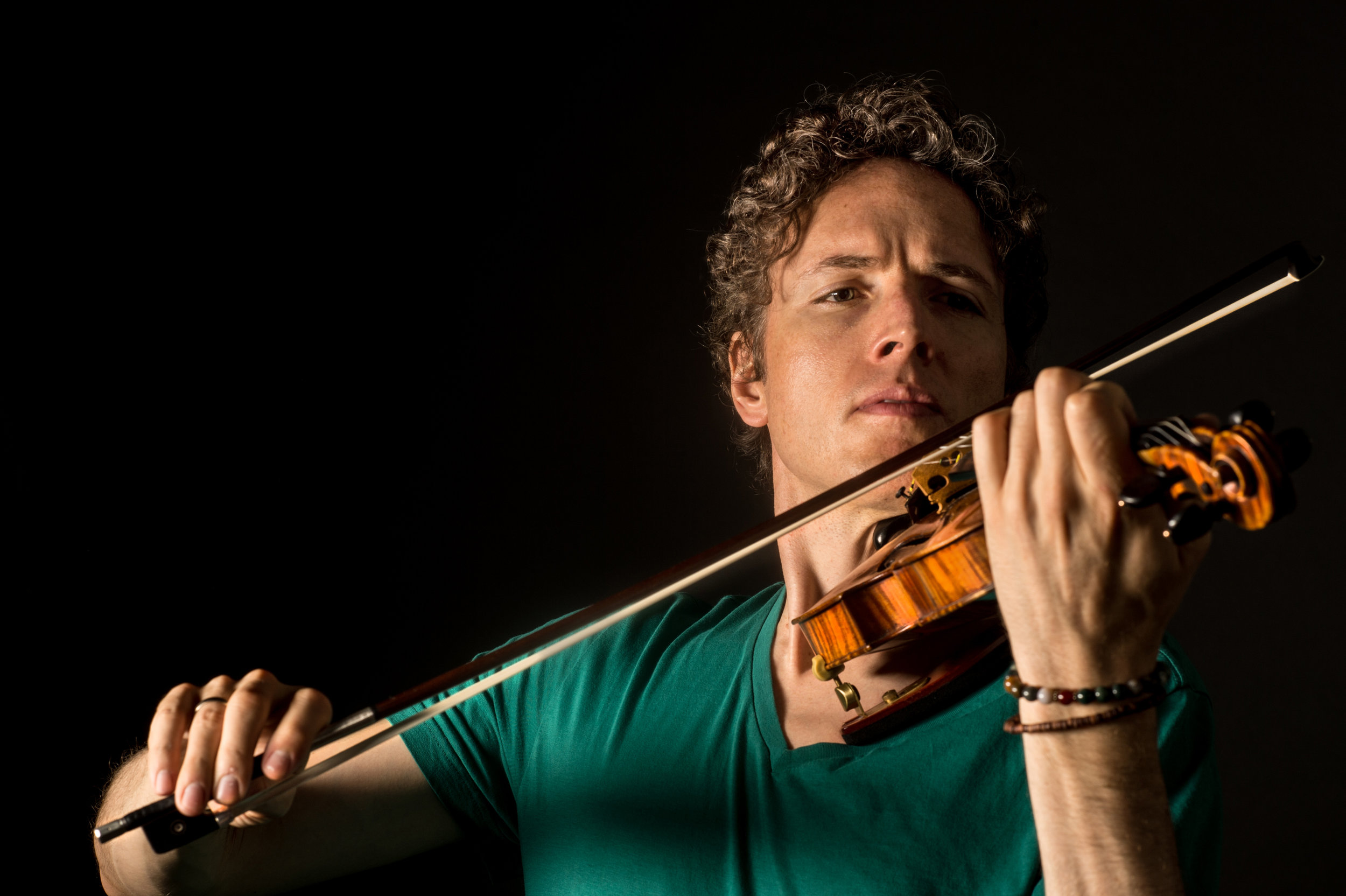 For more information on violin soloist Timothy Fain, visit his website. Photo credit: Michael Weintrob
With his adventuresome spirit and vast musical gifts, violinist Timothy Fain has emerged as a mesmerizing presence on the music scene. The "charismatic young violinist with a matinee idol profile, strong musical instincts, and first rate chops" (Boston Globe) is seen and heard in the film Black Swan, and gives "voice" to the violin of the lead actor in the hit film 12 Years a Slave, as he did with Richard Gere's violin in the film Bee Season. (Biographical credit to timfain.com)
Fain will join the Idaho Falls Symphony on Saturday, November 10th at 7:30pm in the Colonial Theater for a program called "The Art of the Violin." The orchestra will perform the Third Symphony by Johannes Brahms, and then the star soloist will perform a Fantasy for Violin by Oregon-based composer Kenji Bunch alongside the romantic Violin Concerto in E Minor by Felix Mendelssohn. The concert is generously sponsored by John & Betty Johnson and Dan & Aricka Beck.
"We are so fortunate to have Tim Fain joining the Symphony for this wonderful and evocative program," says Thomas Heuser, Music Director and Conductor of the Idaho Falls Symphony. "And it will be an historic evening for the orchestra as we reach a major milestone together, having performed all four symphonies by Johannes Brahms during my tenure. These are substantial and influential works that have helped us grow and mature as a team of musicians."
The November 10th performance was moved to the Colonial Theater as renovations at the Civic Center for the Performing Arts are still underway. "We greatly appreciate the efforts of the Civic Committee, but we had to move this concert to the Colonial in order to sell tickets sooner rather than later," comments Alekzandria Peugh, Executive Director of the Idaho Falls Symphony. "We are eagerly awaiting the renovated hall and are also glad that we have another great option in the Colonial Theater."
Tickets for this concert are available online. Join Maestro Heuser and Timothy Fain before the concert for an informal Pre-Concert Discussion starting at 6:30pm in the Colonial Theater. To find out more information about the November concert and the rest of the Symphony's Sensational 69th Season, follow the Idaho Falls Symphony on Facebook, Twitter, and Instagram.