IF Symphony Features Paddington on November 6th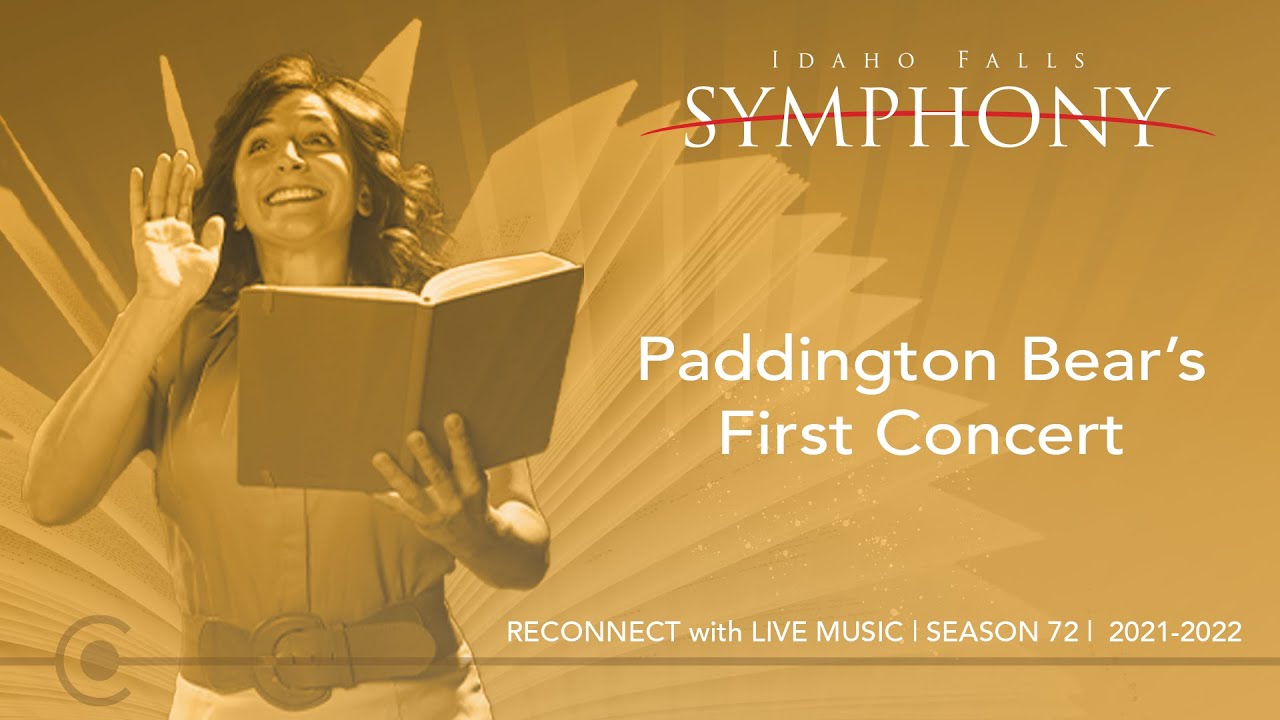 The beloved children's character Paddington Bear will be onstage with the Idaho Falls Symphony on Saturday, November 6th at 7:30pm. The silly adventures of "Paddington Bear's First Concert" will be narrated by actor and director Erin Nazario, with IFS Music Director Thomas Heuser conducting the full Symphony orchestra. Audiences will be streaming live to join the fun, and with virtual access costing only $10 for the entire household, families of all ages can share this unique online Symphony performance with their friend, Paddington Bear.


Paddington Bear makes his journey to London as a stowaway from Peru, and when he arrives at Paddington Station, the Brown family meets him and brings him home. As he adapts to his new life, he makes many friends, including Mr. Gruber, who tells him of a childhood filled with music in his native Hungary. Paddington hasn't been to a concert, he admits, and so Mr. Gruber brings the Brown children and Paddington Bear to Royal Albert Hall in London. We hear the orchestra getting tuned up to play Haydn's "Surprise" Symphony, but the musicians are seriously side tracked as Paddington Bear causes great commotion in the concert hall. 


"Our theme this season is RECONNECT," remarks Dr. Heuser, now in his 11th season as Music Director with the IF Symphony. "Connecting with young audiences is incredibly important, and so we have Paddington on our subscription season both for the delight of our regular patrons but also as a way to expose young people to the orchestra. To experience this family-friendly work, we wish our families could attend in person, but the virtual concert is available so widely that kids from the entire region stand to benefit from the production. It should be great fun!" 


The program indeed features the lighthearted "Surprise" Symphony of Joseph Haydn, both in its original version and also as part of Paddington Bear's First Concert itself. The entire program lasts about 60 minutes without intermission, and a free virtual Pre-Concert Talk will be available online in the days leading up to the concert. Virtual access is available at www.ifsymphony.org, and the concert will be available for at least 2 weeks following the November 6th event. Season ticket holders will be returning for in-person concerts starting in December, but meanwhile in-person tickets include complimentary access to the online broadcast.