IFS Youth Orchestra Selects Interim Music Director
The Idaho Falls Symphony is thrilled to announce the selection of Christine Hutchings as the Interim Music Director of the IFS Youth Orchestra for the 2021-22 season. The Idaho Falls Symphony's education program includes an advanced Youth Orchestra and an entry-level Preparatory String Orchestra, engaging more than 100 students during regular seasons. The interim position was designed to help the orchestra students rebound from last season; though they remained engaged during the pandemic, the group has not met in person in over a year.
"Christine has the experience and enthusiasm to bring our Youth Orchestra back from the disappointing shutdown," remarks IFS Music Director Thomas Heuser. "What an important time to find an excellent musician and educator, someone willing to devote their time to our students. We are lucky to have Christine and excited to welcome her to the team!"
Since live rehearsals were on hold due to the pandemic, live auditions were not possible to replace outgoing conductor Diane Soelberg in 2020. The upcoming interim year promises to still require innovation and flexibility, and meanwhile the Symphony plans to have another search for a permanent Music Director in the spring of 2022 that can include student feedback.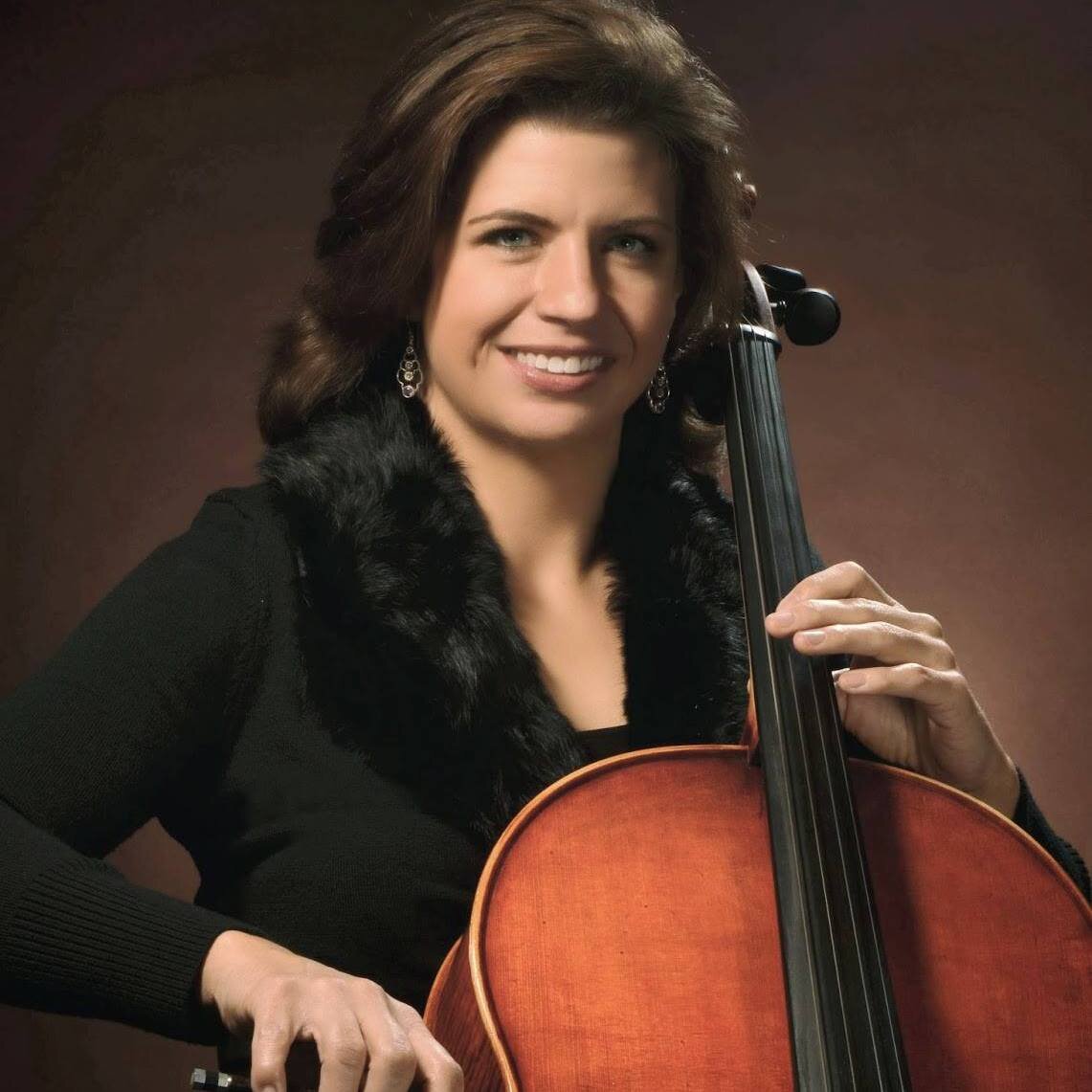 Christine Hutchings received a Bachelors of Music in Cello Performance with an emphasis in pedagogy from the University of Wyoming and received a M.Ed. in Curriculum and Instruction and teaching certification from Montana State University.
Christine recently relocated to the Idaho Falls area after a 16-year public school string education career with the Natrona County School District in Casper, Wyoming. She grew several public school programs to more than triple in size, and has been praised for inspiring students to live up to their full potential, find their musical voice, and become lifelong learners and lovers of music. Christine has also been teaching private cello lessons for over 25 years. Some of her private students have gone on to study cello at music schools around the country and globe: the Boston Conservatory, Interlochen, and Milan Conservatory's liceo musicale. 
Christine is currently an active string educator, clinician, and adjudicator, having recently worked with orchestras and string students in Idaho Falls and Rexburg, Idaho, Rapid City, SD, Casper, Cheyenne, Laramie, and Sheridan WY. With the Wyoming Ambassadors of Music, she represented the state of Wyoming as the conductor of the High School String Orchestra across seven European countries on tour in 2013, 2015, and 2017.
In addition to a career in education, Hutchings is an active performer and chamber musician. She is the principal cellist with the Wyoming Symphony Orchestra and a section cellist with the Idaho Falls Symphony. Hutchings has performed with several orchestras and opera companies including; The Billings Symphony, The Black Hills Symphony Orchestra, The Powder River Symphony, The Fremont Symphony, Western Nebraska Chamber Players, the Colorado based Canyon Concert Ballet, and the Cheyenne Symphony Orchestra.
When not teaching, practicing, or performing Christine enjoys gardening, exploring Idaho on foot, and spending time with her husband, 3 bonus kids and their 2 dogs and 3 cats.