Symphony Set for Red Dress Concert in 2022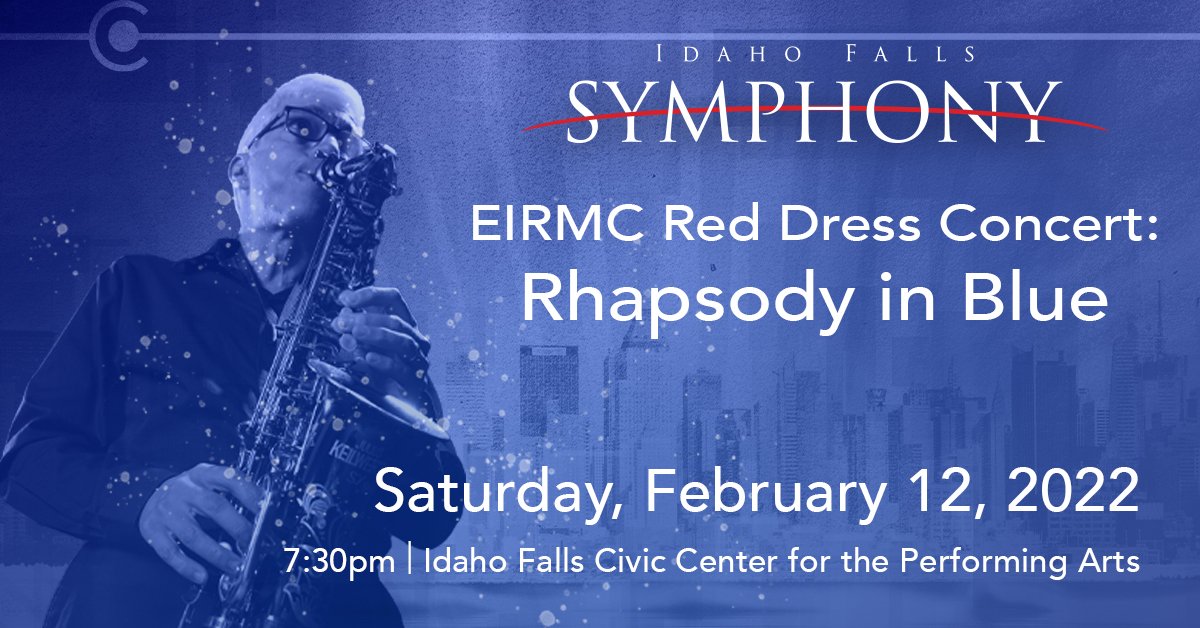 Just in time for Valentine's Day, the Idaho Falls Symphony is proud to present the 17th Annual EIRMC Red Dress Concert: Rhapsody in Blue! Music Director Thomas Heuser will lead more than 50 Symphony musicians and Guest Artist Roberto Plano in an unforgettable evening of music. Tickets are available now for Saturday, February 12th, at 7:30pm in the Idaho Falls Civic Center for the Performing Arts.
"We are thrilled to be back with live audiences," says Dr. Heuser, "and the music of George Gershwin is always an absolute joy. Rhapsody in Blue will be part of a fun and fancy concert that explores American music, ranging from Symphony Pops and Bluegrass to the Jazz of Duke Ellington. Get ready to be tapping your toes all evening long!"
Italian-born pianist Roberto Plano returns to the Idaho Falls Symphony for his second solo engagement. Roberto is Professor of Piano at Indiana University's Jacobs School of Music and a past winner of the Cleveland International Piano Competition. His multi-faceted career includes recordings, recitals, and concerts with some of the greatest orchestras and chamber musicians in the world. Audiences love Roberto for his energetic and upbeat stage presence, which perfectly combines with Gershwin's flashy Rhapsody.
The month of February is American Heart Month, whose symbol of the Red Dress is designed to raise awareness about the importance of heart health, especially among women. Now in it's 17th year, the Red Dress Concert is a partnership between the Idaho Falls Symphony and Eastern Idaho Regional Medical Center (EIRMC). The event has become a beautiful evening of red dresses and popular musical selections that has developed a broad appeal among audiences.
"We are so grateful for our continued support from EIRMC," says newly-minted Executive Director Carrie Athay. "Having this partnership is so important for the Symphony and this concert is such a wonderful way to bring people together and share the magic of music."
In-person tickets are available now for Rhapsody in Blue, and the concert will also be broadcast live online for our Virtual Audiences. Tickets and information are available at https://ifsymphony.org/tickets-events/. Thanks also to our loyal concert sponsors, Anne Voillequé and Louise Nelson, and our friends at Teton Toyota for making this concert possible.
Safety Reminders: In order to gather safely, patrons planning to attend Symphony events are asked to follow current CDC guidelines to mitigate the spread of COVID-19. We too are following CDC guidelines at the Symphony, and so patrons planning to attend in-person will be asked to follow the criteria outlined below:
Face Coverings: Properly fitted face coverings are to be worn by all audience members while indoors. Face masks and hand sanitizer will be available at the venue.
Physical Distancing: As best you are able, practice physical distancing while indoors. The Civic Center for the Performing Arts is operating at a limited capacity, and the Symphony will work to accommodate any patrons requesting physical distancing.
Format: Concert lengths may be shortened and intermissions curtailed. Concessions will not be available at this time. Simultaneous Live Stream Broadcasts will continue to be made available for audiences around the world to watch on-demand.
Illness: Anyone experiencing symptoms of illness, awaiting test results for COVID-19, or who has had Covid in their household and is waiting for the 5-day quarantine period to pass, are asked to stay home and join us virtually through the Live Broadcast.
Our main priority is the health and safety of our patrons, performers, staff, and volunteers. With circumstances still changing, adjustments, postponements, and cancellations may occur, and we will be ready to notify our attendees immediately. Please do not hesitate to reach out with any questions you may have, and thank you for your continued support of the Idaho Falls Symphony.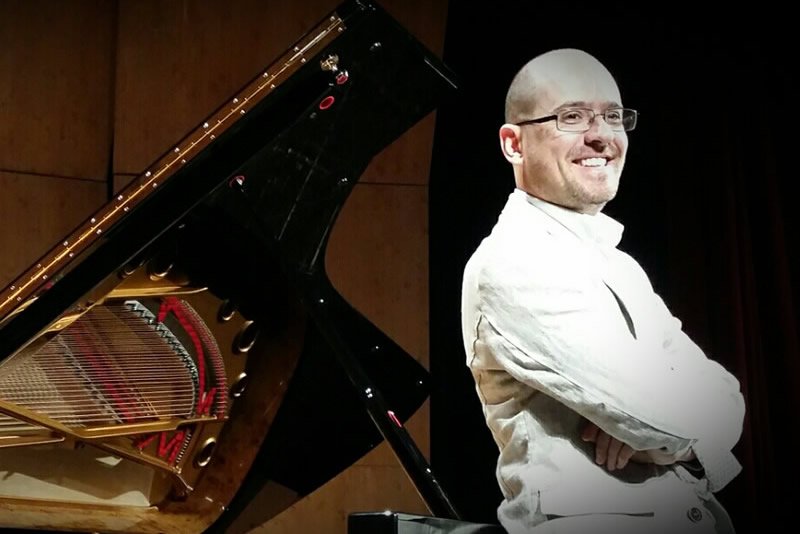 Guest Artist Roberto Plano will be the piano soloist for Gershwin's "Rhapsody in Blue" on February 12th.